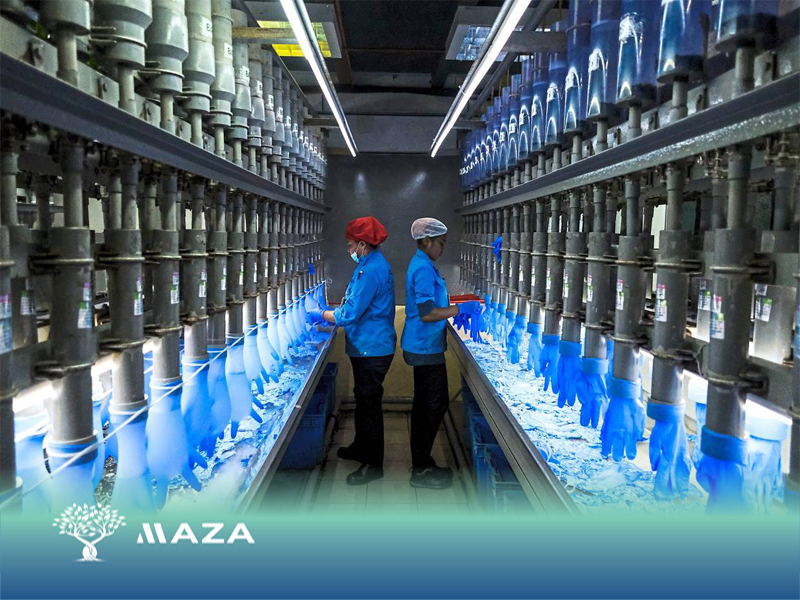 During the Covid-19 pandemic, the health sector has become much more bustling. Above all, medical supplies became necessary and gradually scarce as the demand became essential. Besides the anti-virus medical masks, medical gloves are also one of the fast-selling items.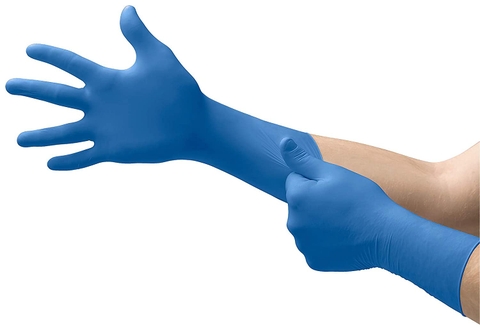 gloves medical.
The key material of the production line is natural rubber latex (60%), mixed with chemical additives to create semi-finished products. The semi-finished product will be incubated for a period at normal temperature, then the mixture is poured into the production line of medical and household gloves. The rubber gloves are put into the post-vulcanization stage. Afterward, it goes through the process of inspection, packaging, and sterilization.

The manufacturing procedure for medical gloves.
Manufacturing procedure
Step 1: Cleaning a former in acid solution and rinsing said clean former in water.
Step 2: Dipping into a coagulant the rinsed former, the coagulant being at a temperature between 70 to 85 ° C.
Step 3: Drying the dipped former in an oven.
Step 4: Dipping the dried former into a foam latex blend as described previously.
Step5: Taking out the said former from said latex blend and drying the said former covered by latex to gel said latex.
Step 6: Leaching the gelled latex covering the former in warm water.
Step 7: Curing the leached latex film covering the former in an oven.
Step 8: Stripping the cured latex film inside out the said latex glove.
Step 9: Washing and drying the said inside out latex glove.
Step 10: The foam layer of the glove is therefore outside.
MAZA Vietnam accepts to produce gloves
MAZA Vietnam is one of the reputable and quality medical glove manufacturers for the domestic market and export, one of the leading manufacturers of medical gloves as well as medical items in Vietnam. Currently, the main products of MAZA Vietnam are medical gloves, in which the most prominent is gloves. Moreover, MAZA Vietnam also manufactures new products, which are sterilized surgical rubber gloves to serve the needs of covid-19 virus prevention.
process made gloves.
To meet the increasing demand, Maza Vietnam has constantly improved and produced Latex gloves, with modern automatic production lines imported from foreign countries. With a large production capacity, the company has constantly upgraded its quality management system, improved product designs, service, and care quality for customers.
In addition to manufacturing latex gloves, Maza Vietnam also provides medical masks, fabric masks, antiseptic hand sanitizer, antiseptic spray, medical gloves, rubber gloves, protective clothing. protective glasses, safety hoods, foot covers, ... with a variety of types and prices. All products at Maza Vietnam are inspected and certified by the Ministry of Health, as well as matching the medical standards and protective gear standards, therefore customers are completely assured regarding quality.
On top of that, Latex gloves in Maza Vietnam are manufactured on FDA-approved procedure under the US Department of Health and Human Services, made entirely from natural rubbers suitable for many hand skin types.