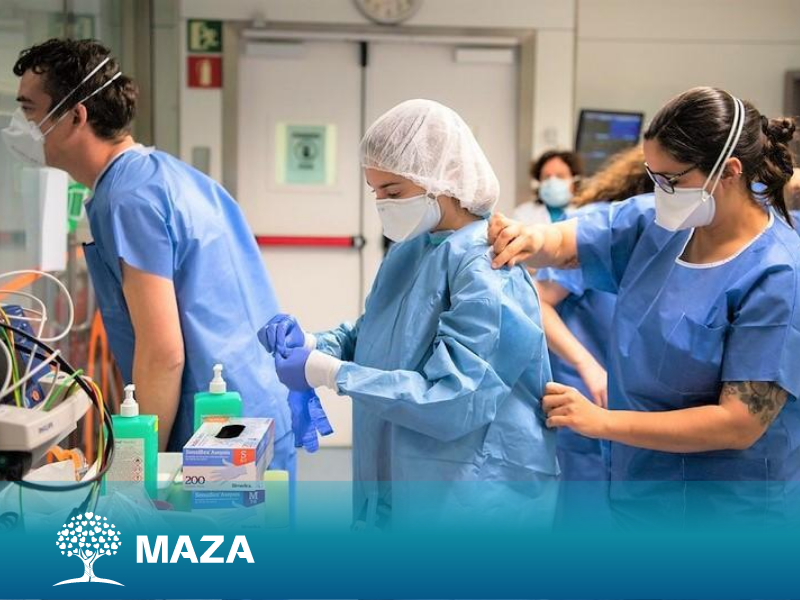 There a variety of protective products available, so here are factors and details to help guide your selections.
I. What is gown?
Gowns are examples of personal protective equipment used in health care settings. They are used to protect the wearer from the spread of infection or illness if the wearer comes in contact with potentially infectious liquid and solid material. They may also be used to help prevent the gown wearer from transferring microorganisms that could harm vulnerable patients, such as those with weakened immune systems. Gowns are one part of an overall infection-control strategy.
A few of the many terms that have been used to refer to gowns intended for use in health care settings, include surgical gowns, isolation gowns, surgical isolation gowns, nonsurgical gowns, procedural gowns, and operating room gowns.
II. Gown types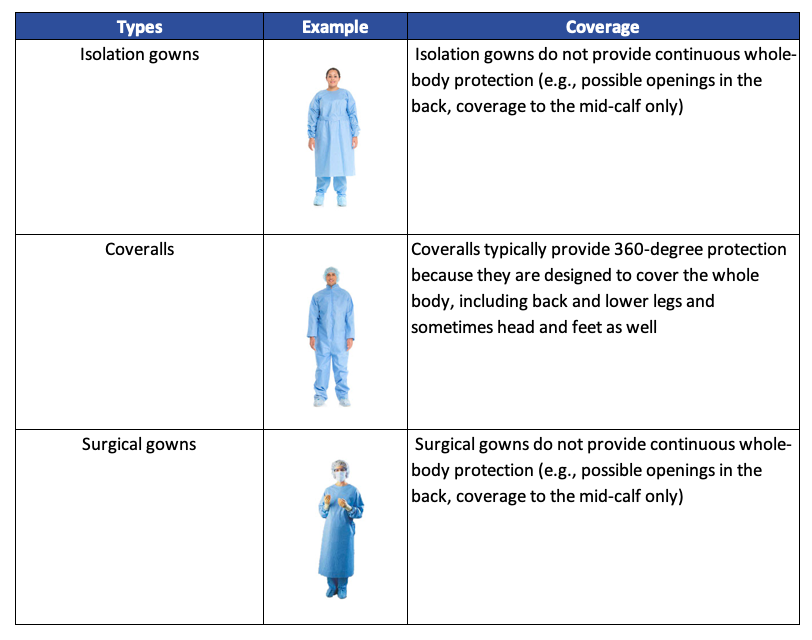 Personal protective equipment gown types
III. Gown selection factors
There are three primary factors that influence personal protective equipment (PPE) gown selection:
1. Purpose
Isolation gowns are generally the preferred PPE clothing. Choose isolation gowns for instances you anticipate arm contamination. Gowns should fit comfortably over the body, cover the torso, and have long sleeves that fit snuggly around the wrists.
2. Materials
Gowns are made primarily from cotton or a spun synthetic material. Each of these materials are available in varying degrees of fluid resistance. If fluid penetration is a concern, then choose a fluid resistance gown.
3. Risk
Choose clean or sterile gowns, depending on the particular risk factors involved. Use clean gowns generally for isolation purposes, while sterile gowns are only necessary when performing invasive procedures, such as inserting a central line. In this case, a sterile gown would protect both the patient and the health care worker.
IV. Consensus standards for testing gown performance
The rating for isolation and surgical gowns is based on their ability to act as a barrier to liquids or liquid-borne pathogens. The Food and Drug Administration (FDA) recognized standard for gown rating was created by two organizations: the American National Standards Institute (ANSI) and the Association for the Advancement of Medical Instrumentation (AAMI).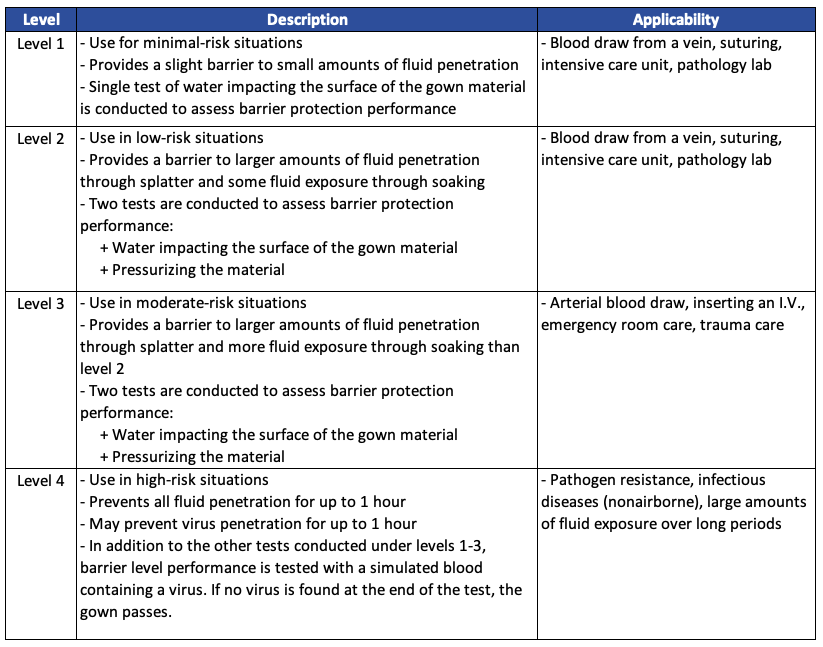 Defining four protective material levels
The FDA requires that surgical gowns get additional testing for tear resistance, seam strength, lint generation, evaporative resistance and water vapor transmission. The standard recognized by the FDA for this testing (ASTM F2407) was created by ASTM International.
ASTM International (formerly known as The American Society for Testing and Materials) is an international standards organization that develops and publishes voluntary consensus technical standards for a wide range of materials, products, systems and services.

Summary of ASTM standards the FDA recognizes
HOANG MINH ANH TRADING AND INPORT-EXPORT JOINT STOCK COMPANY
Address: Hoi Quan Hamlet, Tuong Giang Commune, Tu Son Town, Bac Ninh Province, Vietnam
Head office: 6th Floor, 205 Giang Vo Str., Cat Linh Ward, Dong Da District, Hanoi, Vietnam
Hotline: (+84)3-2959-7905
Email: info@maza.com.vn
Website: www.maza.com.vn