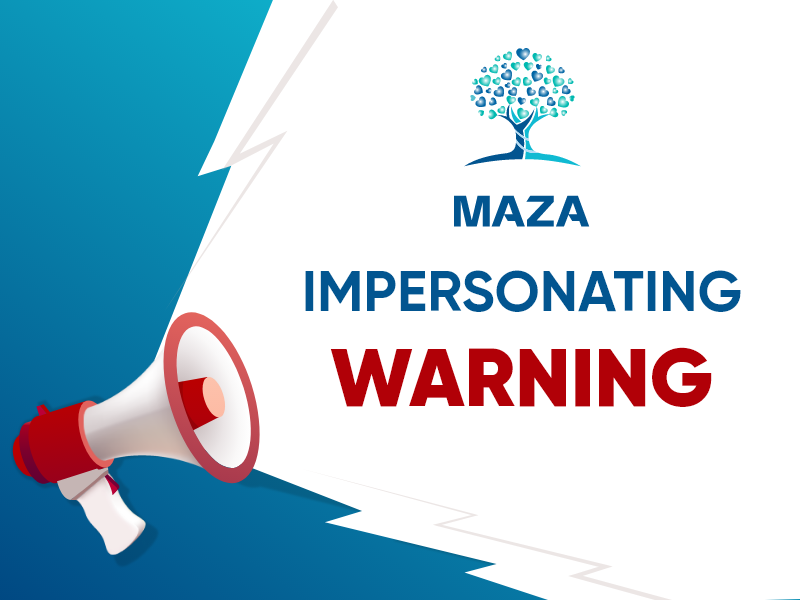 HOANG MINH ANH TRADING AND IMPORT-EXPORT JOINT STOCK COMPANY WARNS IMPERSONATING INFORMATION AND PRODUCTS
In this complicated situation of COVID-19, medical equipment is scarcer, there are a lot of people take advantage of MAZA brand to impersonate or trade illegally for personal gain.
Recently, MAZA's official customer service mailbox receives a large number of negative feedbacks about impersonate information, illegal trade, and using MAZA brand to sell products in order to take advantage of consumer faith and seek profit.
At present, many people impersonate Hoang Minh Anh executives on websites to sign a commercial contracts, link and trade illegal products under MAZA brand. To avoid exploiting and impersonating, please contact and check via sole contacting channel as follows:
- Email: info@maza.com.vn
- Hotline: (084) 969.448.478
Hoang Minh Anh Trading and Import-Export Joint Stock Company inform: All of merge contract, cooperate, alliance, invoices, documents, … have only valid when exported by Hoang Minh Anh Trading and Import-Export Joint Stock Company and signed by:
+ General Director: Mr. NGUYEN PHU CUONG
MAZA's agencies and partner's information or products under MAZA's brand are updated on official our website: maza.com.vn. If you have any questions or accusations of impersonating units as mentioned above, please send to MAZA's official contact channels
Thank you and Best regards.