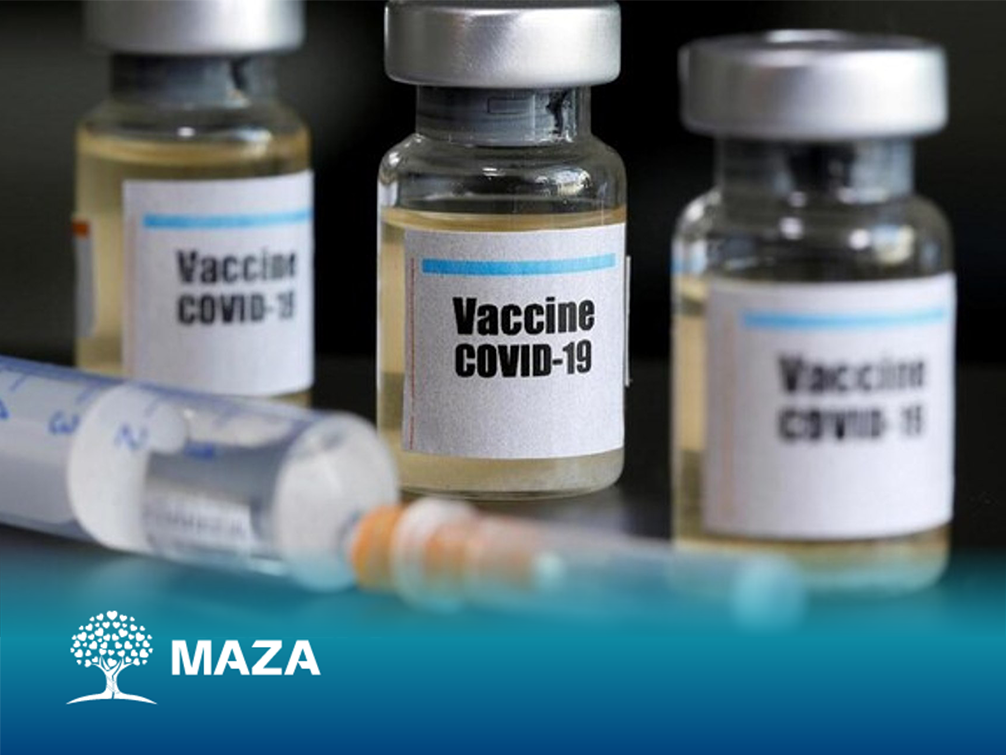 Multiple surveys have shown that public trust in vaccines against Covid-19 is shallow.
Vaccines are expected to officially hit the market at the end of this year, following a period of extensive clinical trials. Although this is good news for public health officials, many surveys have shown that people's trust in these vaccines is still very vague.
According to a Gallup survey in November, it was found that 58% of Americans agreed to get the vaccine against Covid-19, which has increased significantly compared to September. However, many people are still worried. Concerned about the current speed of research and development of vaccines will not keep up the infection rate.
Survey results chart of the percentage of Americans who agree to be injected
vaccine against Covid-November 19
During a briefing at the White House on November 20, Dr. Anthony Fauci, former director of the Institute for Infectious Diseases, gave reassurance over doubts about the safety of the two new vaccines. These vaccines have passed two tests and will prepare to enter Phase 3.
Faced with concerns about the speed of research and production, he said that this was also the significant progress of world health when it used to take a few years to release a vaccine, but we shortened it to a few months now.
More than four vaccines have entered stage 3. The rate of virus resistance is up to 95%, such as the vaccine from Oxford University, the immunization from Pfizer / BioNtech, a vaccine from Moderna, and vaccine from Gamaleya.
Pfizer and its German partner, BioNTech, announced after completing the Phase 3 trial. They said that their vaccine was 95% effective in preventing symptoms. This is a significant improvement from the 90% report Pfizer released in a preliminary analysis last week.
Moderna says the initial results of its Phase 3 trial show that its experimental vaccine is 94% effective at reducing infections.
These results are encouraging, health experts say, but it will take more time and data to conclude whether the vaccine is safe accurately. They think these numbers are awe-inspiring, but the point is they are useful in what? Can infection be prevented entirely? Can clinical symptoms be controlled?
The officials said they would not rely on a few reports to judge if the vaccine is safe enough. It will take more time to test all the side effects of these vaccines. Although vaccine marketing is exceptionally urgent in this situation, it will take at least 60 days to monitor vaccine activity. Most side effects will appear within two months of the injection, but exceptions are still likely.
So far, nearly 100,000 volunteers worldwide have tested these vaccines and have positive results. There are no threats to the safety of volunteers until now
Volunteers received the Pfizer experimental COVID-19 vaccine early in May at the University of Maryland Medical School in Baltimore. Pfizer is testing in three US cities: New York, Cincinnati, and Rochester.
However, the problem of mass production and storage and delivery when distributing internationally is a big challenge for health officials. Not to mention, many nCoV variants are developing day by day. So before any vaccine is officially approved, the best measure today is to wear a face mask and avoid social gatherings.
As planned, all companies will start testing large groups of people, making test results more accurate. Maybe until then, we can have a proper answer for whether the Covid-19 vaccine is safe or not.