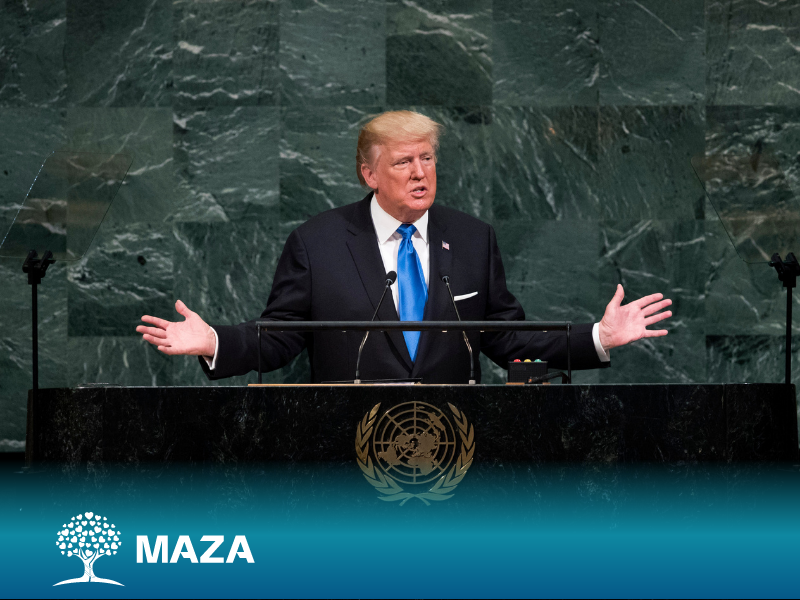 Before the United Nations, US President Donald Trump said that China must be held accountable for spreading COVID-19 around the world. Beijing accused Mr. Trump of lying and used the United Nations forum to incite confrontation.
In comments at the 75th session of the ongoing United Nations General Assembly, US President Donald Trump accused Beijing of letting people leave China during the early stages of the pandemic that caused COVID-19 to spread. spread around the world, while stopping domestic travel, according to Reuters News.
"We have to hold this country (China) accountable. They have 'released' this epidemic into the world" - Mr. Trump said in a speech online September 22.
"China and the World Health Organization (WHO), which has been almost controlled by China, have falsely stated that there is no evidence of human-to-human infection," the US leader stated.
The wrongdoing is then resumed again when they say that asymptomatic people are not contagious. The United Nations must hold China accountable for its actions ".
Meanwhile, China's ambassador to the United Nations, Zhang Jun, has denied President Trump's criticism of Beijing and accused Trump of "lying". According to the Xinhua News Agency, he said Mr. Trump's charges were "unfounded".
"China resolutely denied and opposed the unfounded allegations that the US made against China in the September 22 session. As the international community was working to fight the COVID-19 epidemic, the United States went viral. a political virus, "said Truong Quan, accusing the US of inciting confrontation and undermining the United Nations. "A lie repeated 1,000 times is still a lie," he said.
And Chinese President Xi Jinping - who also delivered a speech before the United Nations General Assembly on the same day - called for increased cooperation on the COVID-19 pandemic and emphasized that China has no intention of engaging " A Cold War or a hot war for any country ".
Source: Tuoi Tre Online