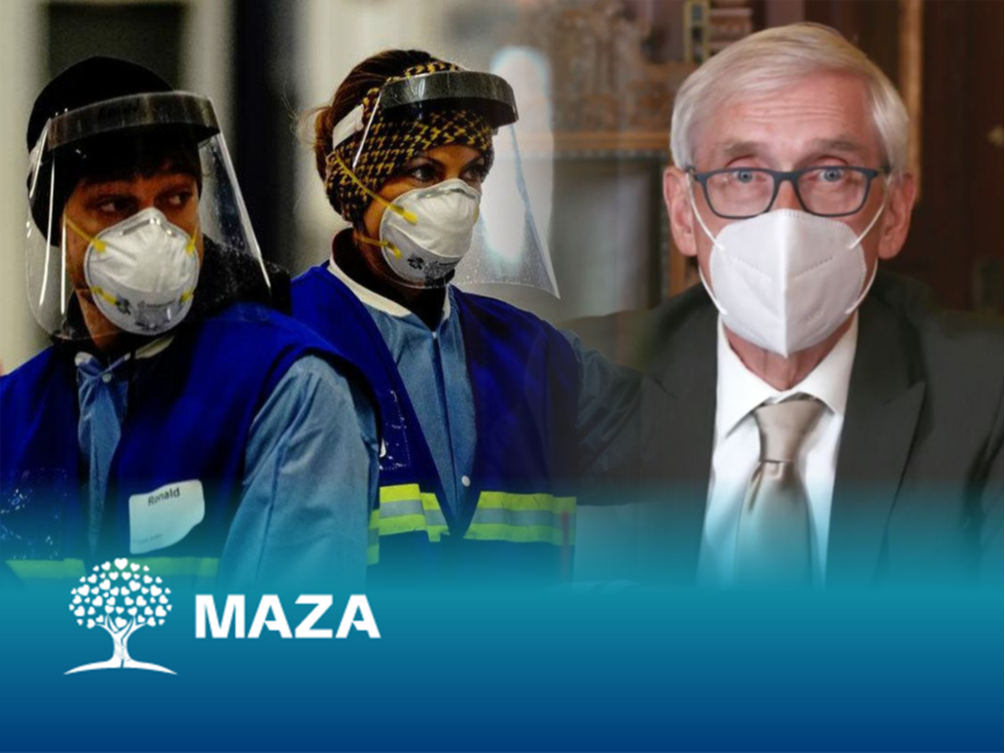 The number of people infected with Covid 19 in the United States has surpassed 12 million, and governors have to tighten the mask mandate as well as limiting social gatherings.
In the last couple of weeks, the number of covid 19 cases has reached nearly 60 million cases, the US still leads with more than 12 million. More than 40 states have seen a percentage increase in the past 14 days. With the threat of the third wave of the disease, the US Centers for Disease Control and Prevention had to warn people not to travel during the upcoming Thanksgiving.
Thanksgiving is a major celebration held on the last Thursday of November. On this long holiday, people will hold celebratory parties as well as a parade on the street. This is also an opportunity for people to travel after a whole working year. All social gathering activities at this time will make the risk of virus infection skyrocketing.
Along with the forecast of an increase in cases, governors have taken measures to tighten mask mandates as well as to monitor the wearing of masks in public to combat the Covid 19 pandemic.
In Wisconsin, Governor Tony Evers signed a request to extend the statewide masking regulation, requiring all residents to wear masks in public places, of any type, whether medical masks or fabric masks. This is the latest move by the Wisconsin authorities after the social isolation order to stay at home was invalidated by the State Court.
Mr. Tony and the other governors all agreed that this is the time when all citizens should come together to overcome the third wave of Covid 19 that threatens the world. Sharing more with the media, he believes that with colder weather in the next couple of weeks, people will tend to stay in the house more, they will have closer distance and this will be an ideal environment for coronavirus.
This is the time when all citizens should be serious about wearing masks and stay at home rather than traveling during the upcoming Thanksgiving. This is also a way to help all of us get through this winter as well as to protect the angels who are in the front lines such as doctors, nurses, delivery staff, truck drivers - who always work in dangerous places.
If it is a need to travel by public transport such as an airplane or a train, you must strictly comply with the regulations to wear a mask in public. This is the simple measure and the first step to defend against coronavirus. If possible, try to stay still in your chair, limiting your movement around.
In preparation for the third wave of Covid 19 that threatens the world, all citizens need to raise awareness against the epidemic. Miracles will surely happen if we unite.