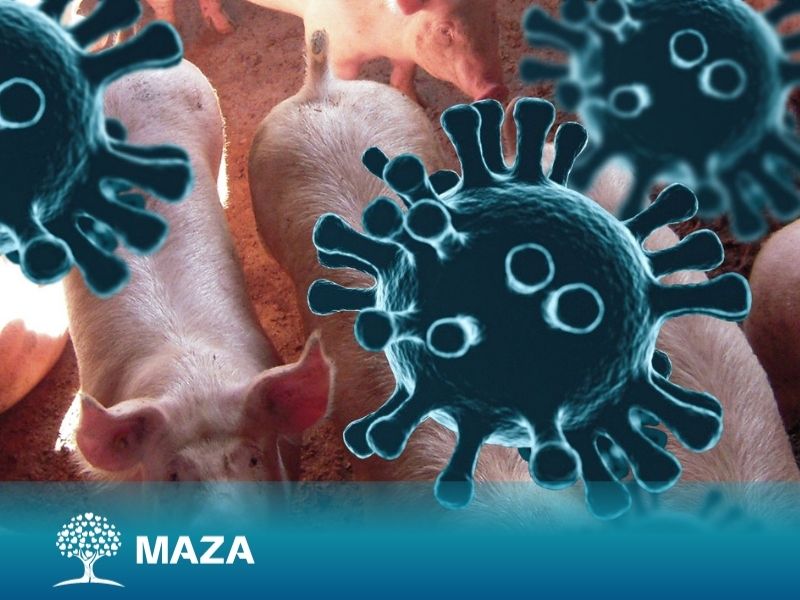 A new study by US and Canadian researchers concludes that pigs can be infected with the SARS-CoV-2 virus that causes Covid-19, which is different from a previous study.
In the study, published on the bioRxiv.org website on September 11, the team said SARS-CoV-2 that caused Covid-19 was found in the tissues of pigs about two weeks after they were infected. "[This study] provides evidence that a live SARS-CoV-2 virus can survive in pigs for at least 13 days", the team, by scientist Brad Pickering of the Canadian Food Inspection Agency, emphasized, according to the South China Morning Post.
The new study is published about four months after a study in China published in Science concluded a large-scale trial involving a variety of cattle showed that pigs could not be infected with SARS-CoV-2.
To reach the above conclusion, the Canadian-US research team selected 16 healthy pigs from a Canadian farm and injected each animal containing one million samples of virus into the nose and throat, 10 times more than the dose used. used for the previous test. After receiving a dose of SARS-CoV-2, the pigs had watery eyes for 3 days, some of them had a runny nose and one had mild depression and cough for 4 days. They have no other symptoms.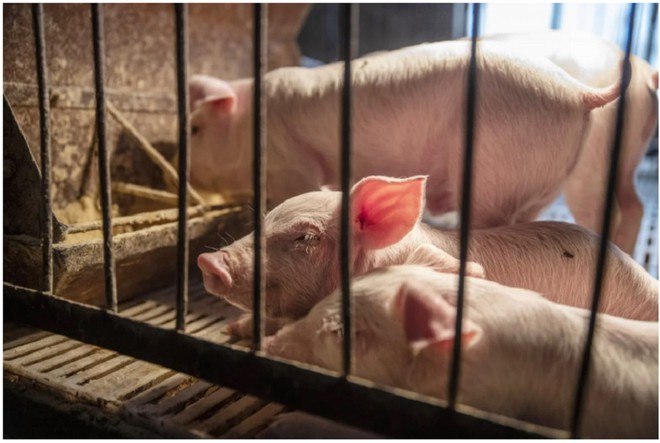 Research teams in Canada and the US reported that SARS-CoV-2 virus causing Covid-19 was detected in the tissues of pigs about 2 weeks after they were infected
The Covid-19 test results using a gauze pad and a blood sample were both negative. The pigs were then killed and the team examined their internal organs, but found no signs of damage from Covid-19 infection.
However, their sublingual tissues were positive for SARS-CoV-2. About 30% of the pigs in the trial had different levels of infection with SARS-CoV-2, some of which showed no symptoms. The research team concludes that the new study results support further investigation of the role of pigs in the spread of SARS-CoV-2.
Previously, the spread of Covid-19 in meat packaging plants was reported in many countries. A study by the US military has found that SARS-CoV-2 can infect for at least 2 weeks on pig skin at temperatures of 4 degrees Celsius. There is also concern that animal meat could be the vector that could be a vector. disease, but there is no evidence that SARS-CoV-2 can be transmitted from cattle to humans, according to the South China Morning Post.
Source: thanhnien.vn
---
HOANG MINH ANH TRADING AND INPORT-EXPORT JOINT STOCK COMPANY
Address: 6th Floor, 205 Giang Vo Str., Cat Linh Ward, Dong Da District, Hanoi, Vietnam
Hotline: (+84)3-2959-7905
Email: info@maza.com.vn
Website: www.maza.com.vn
See more products of Hoang Minh Anh: