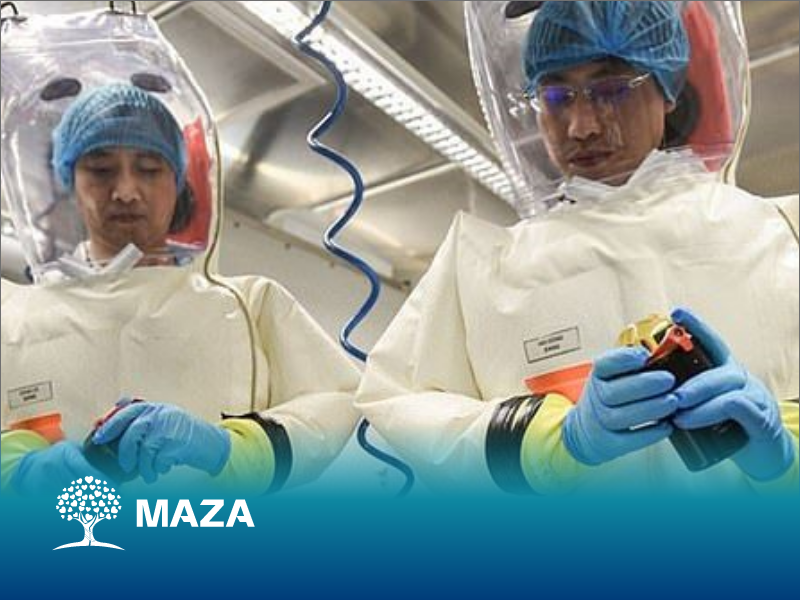 TGVN. On May 10, at a press conference, Spokesman of the National Health Commission of China (NHC), Me Phong emphasized the need to maintain individual preventive measures in the context of acute respiratory infections. Covid-19 is still a threat to public health.
Doctors at the Laboratory at Wuhan coronavirus pandemic research center. (Source: Daily Mail)
The message came on the day that the NHC confirmed 14 new cases in mainland China, of which 12 were concerned in the country, including 11 in Shu Lan city of Jilin province, northeast of the country. This and 1 case in Wuhan City, capital of Hubei Province. This is the first case in Wuhan, the previous center of the Covid-19 pandemic, in more than a month. The 14 new infections of the day are also the highest in mainland China since April 28.
According to NHC spokesman Me Phong, the above cases are a reminder that people need to remain vigilant, strengthen prevention measures, continue to avoid gathering in crowded places and need to find quickly. to medical assistance in specialized hospitals in the event of signs of infection with SARS-CoV-2 virus.
In the face of new domestic infections, Chinese officials have responded quickly. Jilin Province raised the disease warning in Shu Lan City from moderate to high. A day earlier, the outbreak warning was raised from low to moderate after a woman tested positive for SARS-CoV-2 virus on May 7. All 11 new cases in Thu Lan city were confirmed on May 10 as family members or have close contact with the patient or relative.
Meanwhile, Reuters news agency leading health authorities in Hubei Province said the new case in Wuhan City was an 89-year-old man. The patient has never left a residential area in the Dong Tay Ho district since the Chinese New Year in late January of this year. The building has 20 confirmed cases and experts believe the new infection mainly comes from past community infections. After the new infection, the health authorities tested the residents and found 5 more "hidden" cases (with no signs of illness and symptoms).
NHC said with this increase, the number of "hidden" cases as of May 9 was 20, the highest since May 1. Mainland China does not count "hidden" cases in the official statistics of confirmed cases. The outbreak warning in the Dong Tay Ho district of Wuhan City has also been raised from a low level to an average level.
China is currently in the process of relaxing restrictive measures to restore people's daily lives and economic activity across the country to minimize the damage caused by Covid-19.