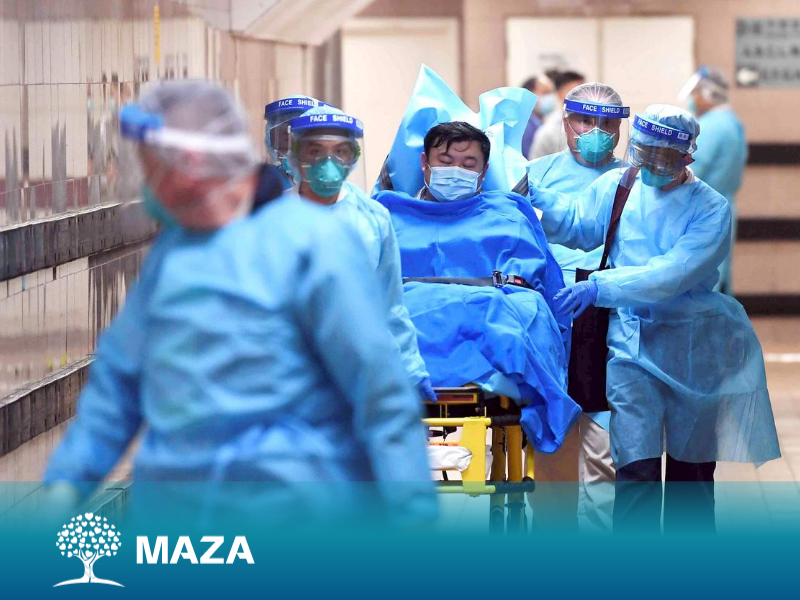 Since mid-July, the world has recorded 1 million more cases of Covid-19 every four days and so far the number of infected people has exceeded 25 million.
According to AFP, India broke all records on August 30 when it recorded 78,761 cases within 24 hours. The country of 1.3 billion has seen a spike in cases as the government loosens some of the more social stretches to reduce economic pressure.
Some countries such as South Korea and New Zealand, which have been successful in controlling the disease, still face the emergence of small outbreaks.
On the other side of the world, Latin America, the region most severely affected by the corona virus, is still struggling with the first wave of infections. The number of deaths due to Covid-19 in Brazil has surpassed 120,000, ranking second in the world after the US. "The Brazilian curve is now stable, but at a very dangerous level, with nearly 1,000 deaths and 40,000 infections per day," said Christovam Barcellos, a researcher at the Fiocruz Institute of Public Health. "And Brazil is not over yet," Mr. Barcellos added.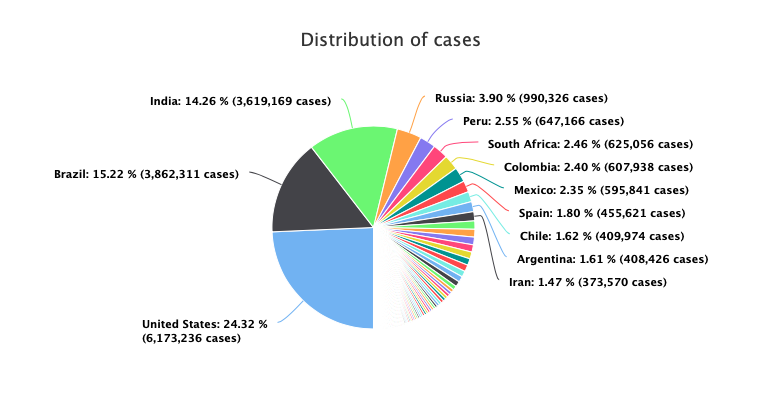 Latin American countries make up 50% of the chart
Worldwide, the number of deaths from Covid-19 has reached nearly 843,000. Due to the lack of effective therapies and vaccines, many governments continue to impose regulations on social segregation to reduce the spread of the virus. Russia has approved the first vaccine while China gives emergency use of some vaccines.
New Zealand requires passengers to wear masks on public transport and flights, after outbreaks re-emerged after more than 100 days of non-infectiousness in the community.
New restrictions have also been imposed in Korea from August 30, after 17 consecutive days of 3-digit new infections.
Despite the increase in the number of infected people, in many places people have responded to measures of social closure and exclusion for reasons of economic impact.
Resistance has also come from far-right and far-left factions, as well as those who believe in conspiracy or anti-vaccineism.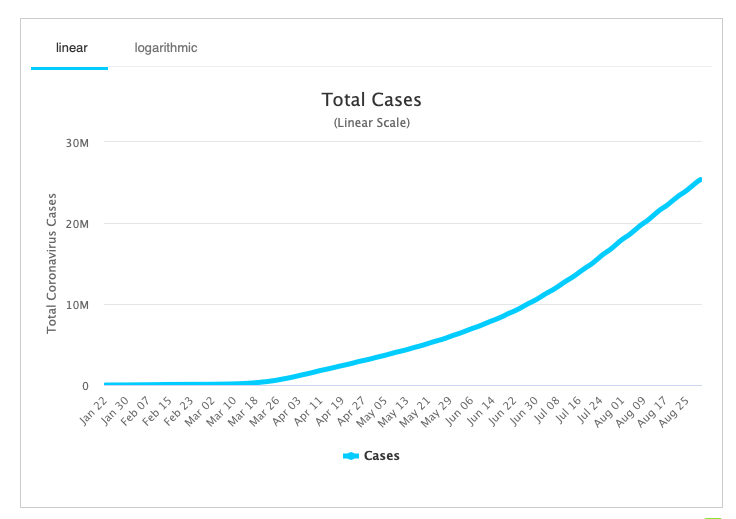 Number of cases continued to increase without braking
In Berlin, on August 29, about 18,000 people gathered to express their opposition to restrictions enacted to reduce the spread of the virus, police then disbanded the protest because many people did not. comply with social exclusion measures.
Protesters waved German flags and chanted slogans against Chancellor Angela Merkel, a slogan often used by the far-right AfD party.
Until now, the US is still the largest epidemic zone in the world with 5.9 million cases. Followed by Brazil with 3.8 million cases and India with 3.5 million cases.
Source: Zing News
---
HOANG MINH ANH TRADING AND INPORT-EXPORT JOINT STOCK COMPANY
Address: Hoi Quan Hamlet, Tuong Giang Commune, Tu Son Town, Bac Ninh Province, Vietnam
Head office: 6th Floor, 205 Giang Vo Str., Cat Linh Ward, Dong Da District, Hanoi, Vietnam
Hotline: (+84)3-2959-7905
Email: info@maza.com.vn
Website: www.maza.com.vn