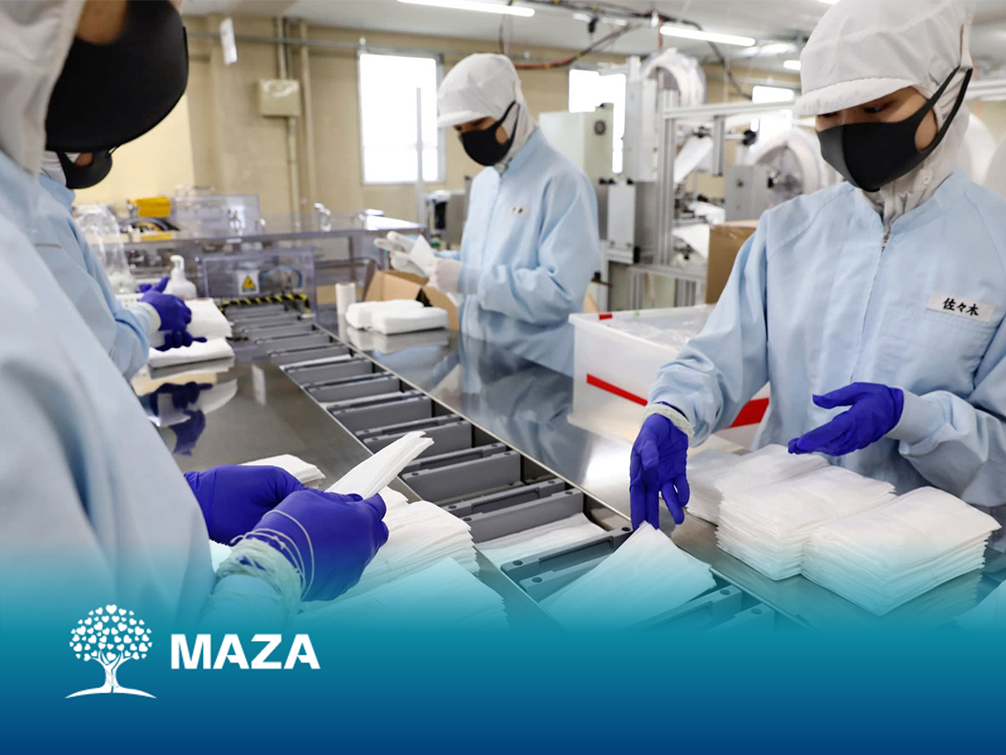 As of October this year, Vietnam has exported more than 1 billion medical masks to overseas markets.
In just ten months, 70 Vietnamese enterprises export more than 1 billion masks of all kinds such as medical masks, N95 masks, antibacterial masks, dust masks ... to countries like Europe. US, India, Korea, Japan, etc... These countries' responses on the quality of goods to Vietnam are incredibly flattering, helping Vietnam have more repeat orders from the international market.
Flight Charter transports medical masks for export to North America
The main reasons why the international community favors Vietnamese masks are as follows...
Vietnam is one of the countries highly appreciated by WHO for its excellent ability to prevent epidemics. The Government of Vietnam introduces timely social exclusion regulations to help avoid a large-scale COVID-19 outbreak and soon bring the society back to normalization.
The government is also very agile in encouraging textile and garment enterprises to switch to the export of international-standard masks and give the green light to exporting masks abroad.
Social stability, early return of everything to regular rotation have helped factories to secure an abundant labor force, ensure progress for large orders of masks, and deliver in a short time. short term for the international market while other countries are still struggling against the epidemic
The second reason is that the product cost is cheap because raw materials and labor in Vietnam are among the lowest in the world. According to international standards, the masks' criteria and the manufacturing process are still strictly guaranteed to produce the best quality masks.
According to the Ministry of Industry and Trade, in the past, Vietnamese enterprises had to import chemicals or antibacterial fabrics from abroad, so the price was not competitive when compared to other countries in the region. But the COVID-19 period caused these sources to be almost completely cut off, but virtually in luck when Vietnamese businesses began to produce antibacterial fabrics using raw materials available in the country. This is also a factor that helps reduce the final cost.
The Ministry of Industry and Trade and the Export-Import Department of Vietnam also strictly supervise the production standards of factories, and at the same time, assist Vietnamese enterprises in applying for FDA, CE licenses according to import standards of significant markets such as Europe and America.
This action will help Vietnamese businesses ensure product quality and import papers following regulations, expanding Vietnamese masks' export routes to the world.
Other markets such as Spain, Kazakhstan, Canada, Russia ... are also needing to import mask products and medical protective equipment.
It is predicted that the number of Vietnamese medical masks' orders will increase rapidly when the COVID-19 wave is threatening Europe and the US early next year.